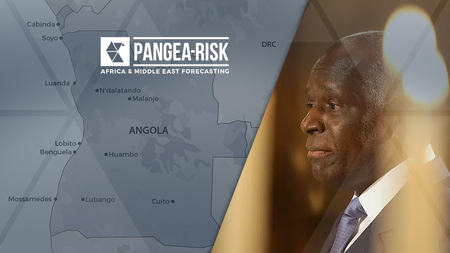 ANGOLA: POLICY CONTINUITY AND ENHANCED ECONOMIC PROSPECTS LOOM PAST ELECTIONS
Tue, 26 July 2022
With four weeks to go until the Angolan general elections, a dispute over the funeral and legacy of Angola's former president is distracting from the ruling party's campaign messaging of rising economic growth and falling inflation levels. Despite its popular appeal, the main opposition alliance is unable to capitalise on some of the discontent with the government and is failing to present a viable governing alternative. Re-election of the incumbent and continued state asset privatisation and economic liberalisation with IMF assistance remains the most likely scenario from August onwards.
Pangea-Risk Insight is a specialist intelligence membership platform that delivers accurate, decision-ready, and commercially relevant forecasts and analysis on political, security, and economic risk in Africa and the Middle East to a wide-ranging spread of client sectors.
All country risk analysis is supported by local source intelligence and driven by proprietary risk methodology presented on a cost-effective, centralised, and user-friendly platform.
Contact us for a complimentary trial of the platform