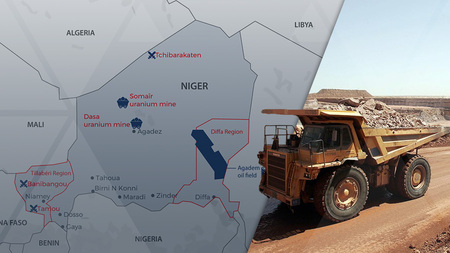 NIGER: SECURITY PARTNERSHIPS AND DEVELOPMENT FUNDING DRIVE COMMERCIAL OPPORTUNITIES
Tue, 06 June 2023
While the rest of the Sahel region experiences a dramatic increase in militancy-related violence and political instability, since the start of 2023 Niger has expended increased efforts to secure its borders and improve security cooperation with key regional and international partners. This approach has not only contained the expansion of militants into the country, but in recent months has seen a marked increase in commitments from Niger's development partners and foreign commercial firms. This will sustain a positive economic outlook in the coming months, improving Niger's fiscal position and broadening investment potential.
Pangea-Risk Insight is a specialist intelligence membership platform that delivers accurate, decision-ready, and commercially relevant forecasts and analysis on political, security, and economic risk in Africa and the Middle East to a wide-ranging spread of client sectors.
All country risk analysis is supported by local source intelligence and driven by proprietary risk methodology presented on a cost-effective, centralised, and user-friendly platform.
Contact us for a complimentary trial of the platform