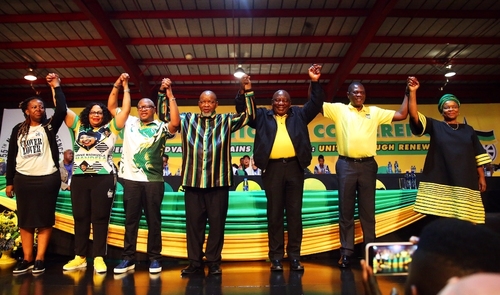 SOUTH AFRICA: THE ECONOMIC COST OF RAMAPHOSA'S POLITICAL SURVIVAL
Wed, 21 December 2022
South Africa's reform-minded and pro-business president has consolidated his support over the leadership of his party, which mostly remains averse to his policies. To avoid impeachment and assure a second term, President Ramaphosa has made political alliances with both party stalwarts accused of mismanagement and pursuing controversial policies, and emerging political powerbrokers who may choose to withdraw their support at – or even before – the 2024 general elections. A cabinet reshuffle in early 2023 will shed further light on South Africa's plans for the struggling power sector and to combat rampant corruption.
Pangea-Risk Insight is a specialist intelligence membership platform that delivers accurate, decision-ready, and commercially relevant forecasts and analysis on political, security, and economic risk in Africa and the Middle East to a wide-ranging spread of client sectors.
All country risk analysis is supported by local source intelligence and driven by proprietary risk methodology presented on a cost-effective, centralised, and user-friendly platform.
Contact us for a complimentary trial of the platform