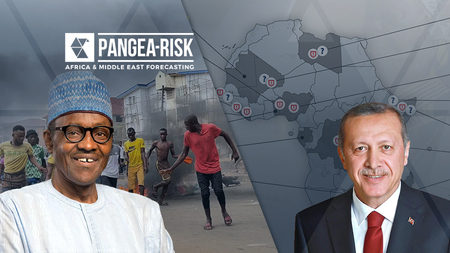 SPECIAL REPORT: FIVE ELECTIONS IN AFRICA AND THE MIDDLE EAST TO WATCH IN 2023
Thu, 12 January 2023
A peaceful and open vote in Benin has returned multi-party politics to the tiny West African state and follows in the pattern of maturing democratic systems elsewhere in Africa. However, not all ballots will fit this mould in 2023, as some electoral cycles are becoming exceptionally violent, while other elections may not go ahead at all, thus pushing socio-economic and other grievances out of the political realm and onto the streets of fragile states. Pangea-Risk has identified the hotspots for election violence in 2023 and picked five votes in Africa and the Middle East that should be carefully monitored this coming year.
Pangea-Risk Insight is a specialist intelligence membership platform that delivers accurate, decision-ready, and commercially relevant forecasts and analysis on political, security, and economic risk in Africa and the Middle East to a wide-ranging spread of client sectors.
All country risk analysis is supported by local source intelligence and driven by proprietary risk methodology presented on a cost-effective, centralised, and user-friendly platform.
Contact us for a complimentary trial of the platform