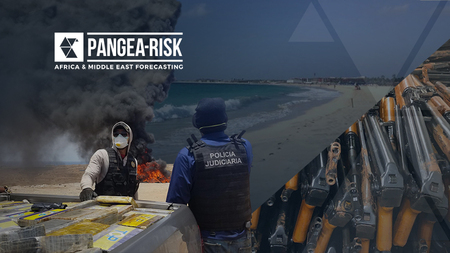 SPECIAL REPORT: HOW THE PANDEMIC HAS ERODED CAPE VERDE'S POLITICAL AND JUDICIAL INSTITUTIONS
Tue, 15 June 2021
The worst economic crisis in 45 years has left Cape Verde increasingly exposed to organised crime and money laundering that are undermining the country's political stability and eroding its judicial independence. Based on a new investigation and risk assessment by PANGEA-RISK, the archipelago's favourable rankings on global indexes no longer match the situation on the ground.
Pangea-Risk Insight is a specialist intelligence membership platform that delivers accurate, decision-ready, and commercially relevant forecasts and analysis on political, security, and economic risk in Africa and the Middle East to a wide-ranging spread of client sectors.
All country risk analysis is supported by local source intelligence and driven by proprietary risk methodology presented on a cost-effective, centralised, and user-friendly platform.
Contact us for a complimentary trial of the platform